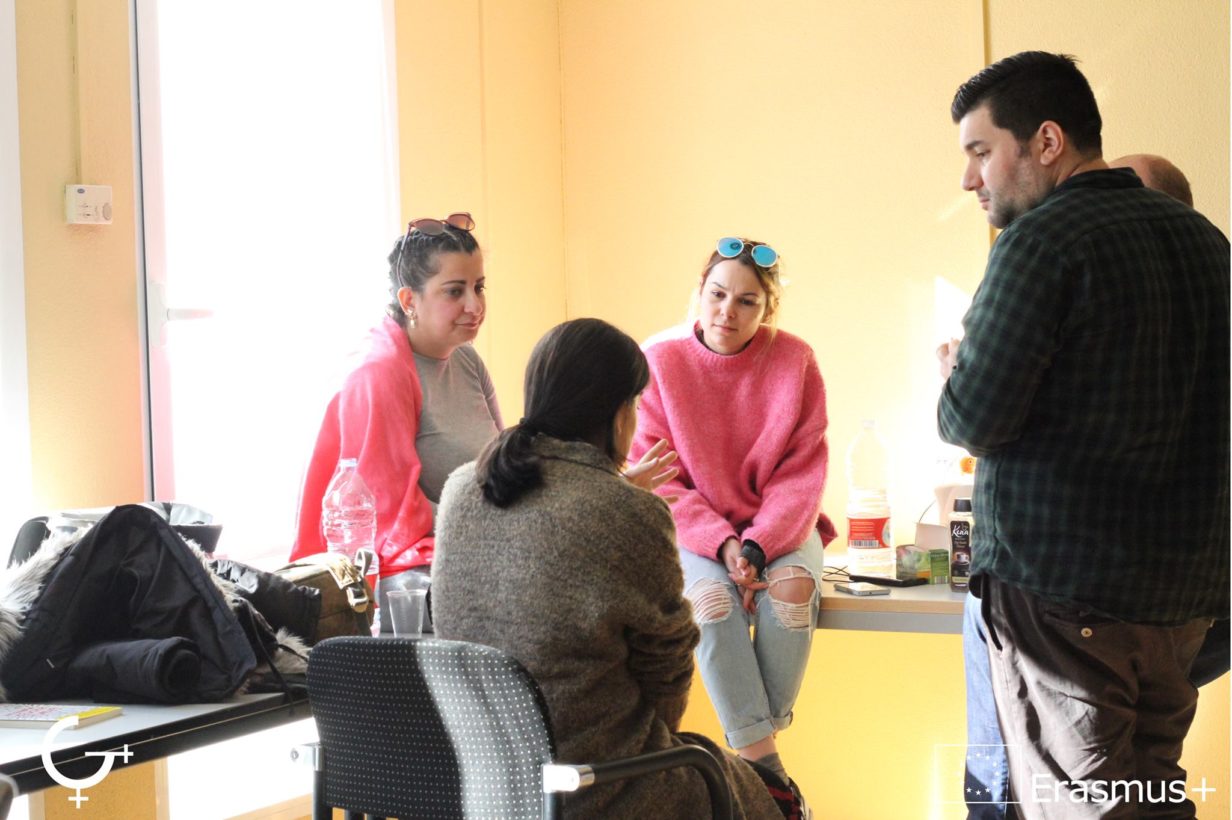 Madrid! Second meeting
On 11-13 February 2019, representatives from the four organisations involved in GENDERS gathered at the Centro Juvenil Chamberi in Madrid for our second partners meeting, hosted by UNSA Spain.
This meeting was a great opportunity to update each other on our work so far in terms of project management, dissemination and outreach, and human resources, but also to work together on the next steps of the GENDERS project and to plan for the months ahead!
After some evaluation and revision of our timeline and GANTT chart, we discussed our work on the current status of gender-mainstreaming in youth organisation, existing tools, techniques and synthesis of indicators, along with the framework methodology to assess gender-mainstreaming in youth organisations. We also focused on the preparations of our upcoming training event, on future communication, as well as on the badge recognition system to be included in the e-learning platform.