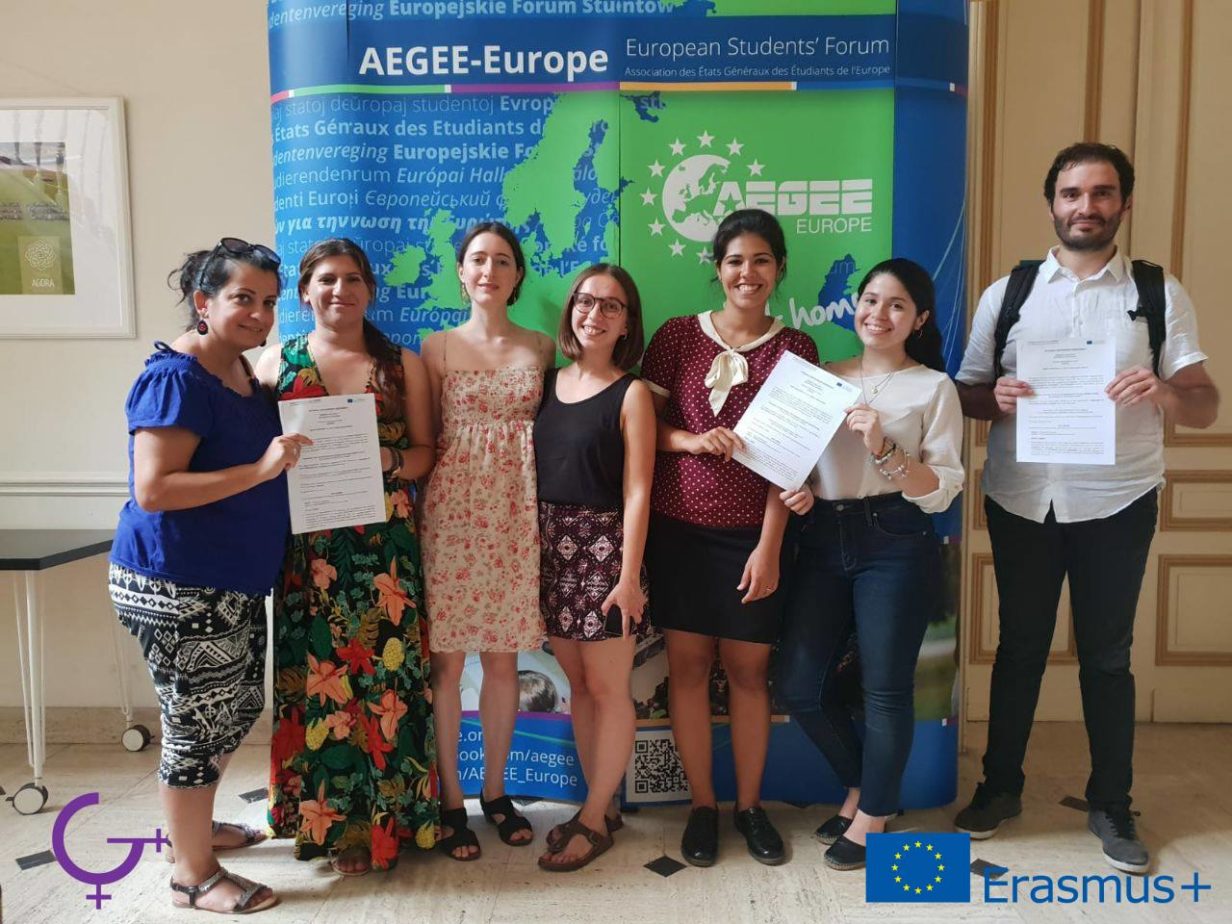 Our first meeting in Brussels!
And the project has been launched!
The first meeting took place in Brussels, hosted by AEGEE-Europe, the coordinator of the project. In the partners meeting we discussed the technical details about implementing the project, agreed upon the visual identity of it and finalised the preliminary research on gender mainstreaming and the self-assessment tool that had already been worked on online before meeting each other face to face. We also set down the dates of all the awesome activities that will take place within the project and distributed all responsibilities between each other. The excitement to start with the project was very high and meeting each other gave a lot of motivation!